I found a translation of my first story.
Liudmila RUBLEUSKAJA
AT THE SAME TABLE SAT…
(from The Fable Tower of Ivory)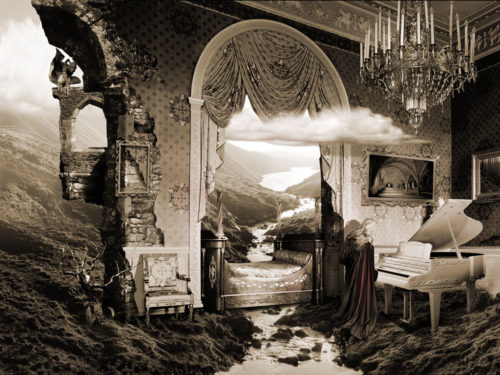 I'm a woman, that is why I'm inguisitive to mortal sin. I'm a writer, that is why I'm inguisitive twice as much, just to su­per-mortal sin.
People did the oddest things because of their ingnisitive bent — for instance, they built the Tower of Babel, travelled round the world and created Homunculas…
By the way, some words about Faustus… I open the thick 'Necronomicon', the book of spells borrowed from Howard. Its iron-hard black leather cover is made of some unknown skinned animal. I've got some spare time, just enough to forget about my children, who are going to cover the floor I've just mopped with lots of dirty little foot­steps.
I concentrate…I get interested in…I've never seen Elemental Spir­its. The Spirit of Earth is to came first. It is either a gnome or a house-spirit. I'll be able to give olders to him in case I'm not afraid of Ele­ments. Once, wizards'pupils had to spend some days on end in dark caves during their initiation ceremonies they had to climb up inacces­sible rocks to show their ability of ruling the Spirits of Earth…
In my view, the Earth is the very sail out of which we dig pota­toes…
A'm I free from the quality all gnomes possess — greediness? If not, then I'd better not deal with them…
Have I ever been greedy? Or have I not? If I try to call to my mind same casual cases…